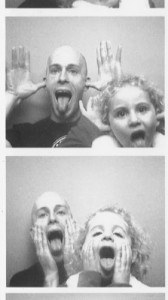 My name is Ian Dunn and I created this blog to cover information related to my professional life as a web developer. It contains solutions to problems I've run into and may need again in the future, rants on web standards and best practices and any other random thing I feel like sharing.
I live in Seattle and work on the Dot Org team at Automattic*, where I build custom WordPress plugins and themes to support WordCamp.org, WordPress.tv and the WordPress.org network.
I'm a big fan of web standards and the open source movement, and I have a perfectionist streak that lends itself towards obsessing over best practices. In addition to my work at Automattic, I also maintain a few open source WordPress plugins and miscellaneous projects.
In the past I've done a lot of client work as a developer, and also worked as a network technician, maintaining a small Tier 1 data center. That involved administering Linux and Windows servers on traditional and virtualized platforms; supporting HTTP, POP/IMAP/SMTP and DNS services; providing customer support; and troubleshooting network problems.
Before I moved to Seattle, I also took care of the physical infrastructure and redesigned the data center during a move to a new location. I also designed and managed small/medium-sized wired and wireless networks for a few clients, setting up routers, Layer 3 switches, firewalls and access points; running cabling; and managing Asterisk, Active Directory and Exchange servers.
* This should go without saying, but obviously anything I write here is my own opinion. I don't speak for Automattic or the WordPress project.